Enarah Web Development | Who we are & what we do
Enarah Web Development is an Adelaide Hills based, South Australian owned website development and IT business.

With clients ranging from small home-office busineses to corporate and government departments, Enarah Web Development offers all its clients unique and standout services by affordably designing & implementing both software & hardware for future scalability & reliability - ultimately ensuring efficient and cohesive IT & data management across the workplace.

Daryl Clarke | Owner & IT Consultant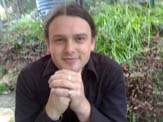 Daryl Clarke has built Enarah Web Development upon a broad and extensive history within the information and communications technology sector, including over nine years within the Australian Government IT Network.

Now, as an esteemed Open Source Project Developer, Daryl created Enarah Web Devlopment to engage directly with growing South Australian businesses, bringing with him the professional & cost effective technologies utilized by corporate and government networks.
Enarah Web Development provides an extensive range of IT and web related services including:


|Web authoring; eMerchant services, SSL, SQL, PHP, DNS & Hosting
|Digital imaging & graphics
|Mac & PC networking/service/sales
|Server-side building & management
|Remote access/administration deployment
|WiFi & NextG wireless internet solutions
|Government & education packages
|Training & IT consultation